BORN AND RAISED IN MALAYSIA
The fertile land of Malaysia has not only produced many high-quality export goods, but also great leaders of tomorrow. The journey of raising a leader, begins as early as a toddler. Therefore, Bb Diapers ® is our effort and contribution to raise the future of tomorrow, by giving your little one the best fundamental need of a comfortable diapers, for them to grow and learn in a healthy condition.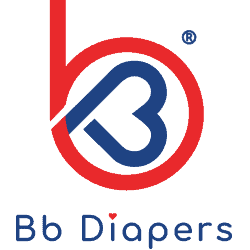 We understand that parents will put their child before themselves, especially moms that has shared the same body with their child until birth. Bb Diapers® logo manifest the essence of the selfless love of parents to their child, by designing a pregnant mother-figure as the outer letter 'b', carrying a baby in a representation of an uppercase 'B' shaped as a heart to signify the bigger and precious place a baby means to moms and to us at Bb Diapers®.
The first things in life that happens will always have a magical significance to it. Whether will your little one called daddy or mummy first? Or, when will be the day they take their first steps on their own? It will be a memorable one. We want your child to have a memorable childhood, and a pleasant parenthood experience for yourself.
Bb Diapers® is the first Malaysian-made diapers that manufactures our diapers in a Clean Room facility – a strict hygiene management that prevents any dust and dirt from the outside environment to enter the premise by implementing mandatory "air showers" at the plant entrance. Before sealing the pack, Bb Diapers® goes through up to 3 levels of quality control sections with highly sensitive sensors during the production process to maintain optimum quality.
We are also the first Malaysia diaper brand to introduce the use of new Special Absorbent Layer Technology – as the base of the Bb Diapers® which provides 30% more absorption than traditional Wood Pulp absorbent, and weights lighter that will provide tender comfort, without restricting the movement of your little one
HIGHEST INDUSTRY STANDARD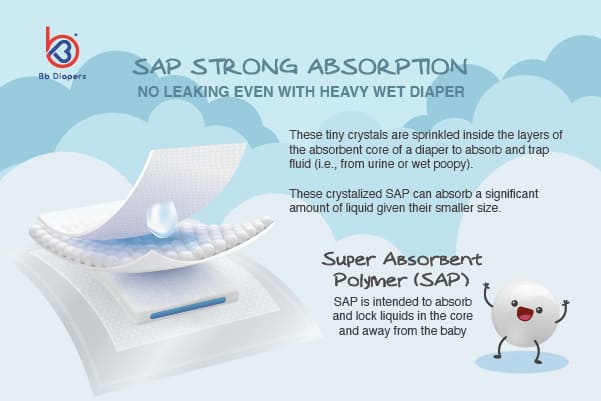 Special Absorbent Layer Technology
Honey-Comb designed base locks fluid quickly, with increased absorption capacity up to 750ml.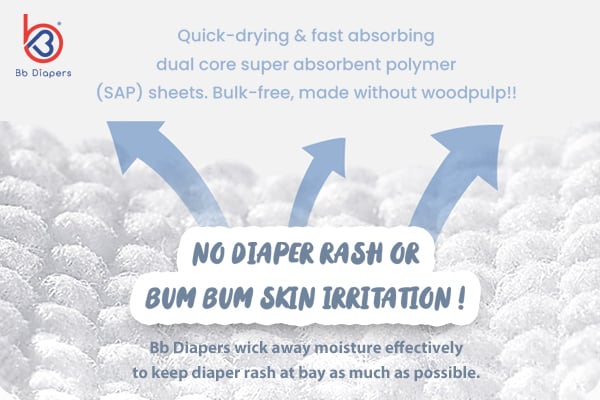 High Quality Materials
Made only with baby-friendly cotton, with flexible waistband 3M side seal.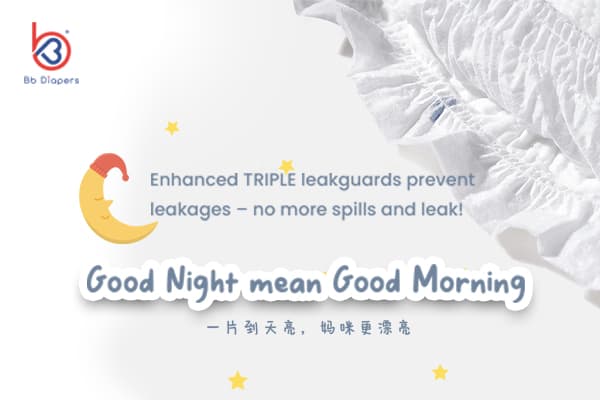 Triple Leaking Protection
Customised Canal Core Technology ensure fluid remains within the diaper.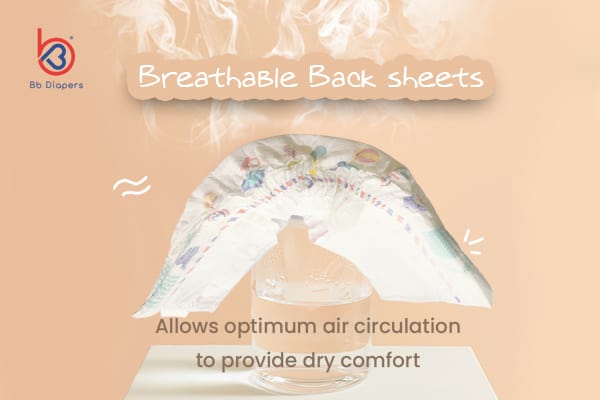 Breathable Backsheet
Allows optimum air circulation to provide dry comfort
Great diaper! This is the premium brand among all other brands I have tried. It can last for more than 10 hours, so my baby can sleep through the night without needing to change. The material is so so so soft that my baby feels comfortable wearing it; It is really premium quality stuff at the affordable price. Love it!
Super leak guard power with excellent hygienic quality, value for money!